Product:
Site Stair Towers
The Traditional Haki stair and compact stair are the safe solution to meeting work at height regulations.
scroll down
Product Features:
Available with UKSSH Security Gate system. To find out more Click here.
Every stair is erected using the Advanced Guard Rail system providing a safe and efficient working environment.
Using genuine Haki components can be built to heights over 160 metres.
3.05m x 1.65m footprint.
The unique Haki hook-on design increases the speed of erection.
Each stair tread and landing is non-slip and can be used across the range of stairs utilising existing components.
The modular design simplifies the erection procedure.
Compact Stair Tower
The Haki Compact Stair Tower has been designed for sites where space is at a premium.
With a footprint of 2.5m x 1.25m the Haki Compact Stair Tower can fit into small spaces.
Equally as adaptable as its larger cousin the Traditional Stair, side and end exits are possible.
Non-slip treads and landings made with mesh grating ensure safety and clean work boots, reducing site debris on the stair tower and the working platform.
Integrated toe board system.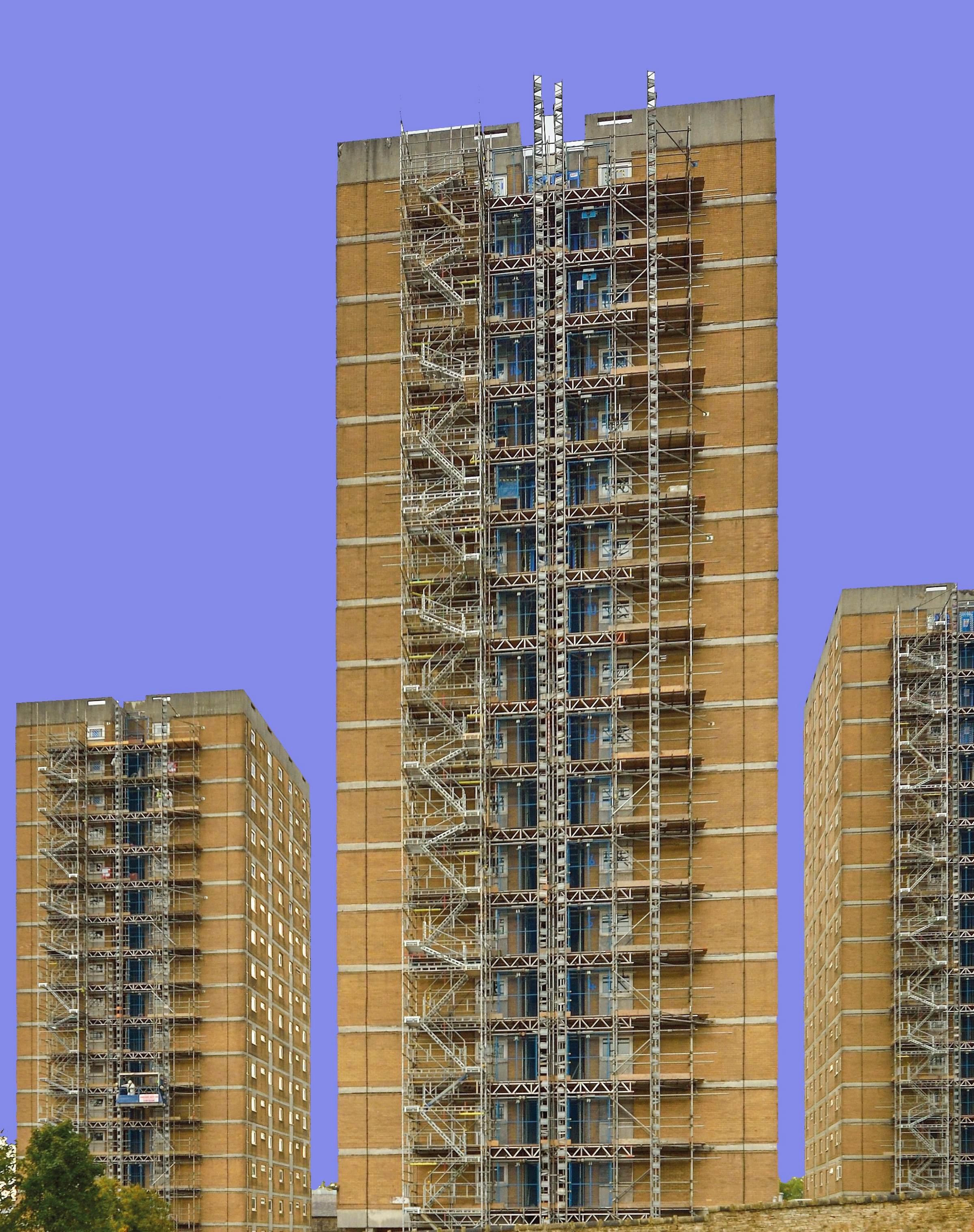 CASE STUDY THREE 51 METRE TALL STAIRCASES.
UKSSH supplied 153 metres of HAKI temporary stair towers for the refurbishment of three blocks of flats in Halifax.
Erected by High Peak Scaffold, each tower measured an impressive 51 metres tall to reach the top floor of the 18 storey buildings and – in addition to the temporary stair towers – featured eight-man personnel/ material hoists with run-off scaffolds.
The project showed the importance of UKSSH'S stringent quality controls: UKSSH only stock genuine Haki components and ensure that all returns are audited to ensure that "copy systems" don't creep into their yard.
Gary Griffiths, MD of UKSSH, says that customers are becoming increasingly aware of the importance of only allowing genuine components on their site: "Irrespective of the legal arguments pertaining to trademarks, the fundamental issues are safety and quality: Authentic components are manufactured in controlled conditions to rigorous standards. One inadequate weld produced in a backstreet sweatshop can compromise an entire structure and threaten the lives of every worker on the site".