Product:
Temporary Buildings
Structures that deliver a versatile, quick, adaptable and cost-effective solution for your storage or production needs.
scroll down
Product Features:
Tailored to your exact requirements.
Can be erected in even the most demanding conditions, designed to quickly overcome problems such as uneven or sloping sites.
A full design and erection service is available.
Quick to erect.
Safe - comprehensive risk assessments and method statements complement generic safe systems of work.
Lightweight.
Delivery is usually ex-stock.
Economical.
Civil engineering base works can be eliminated.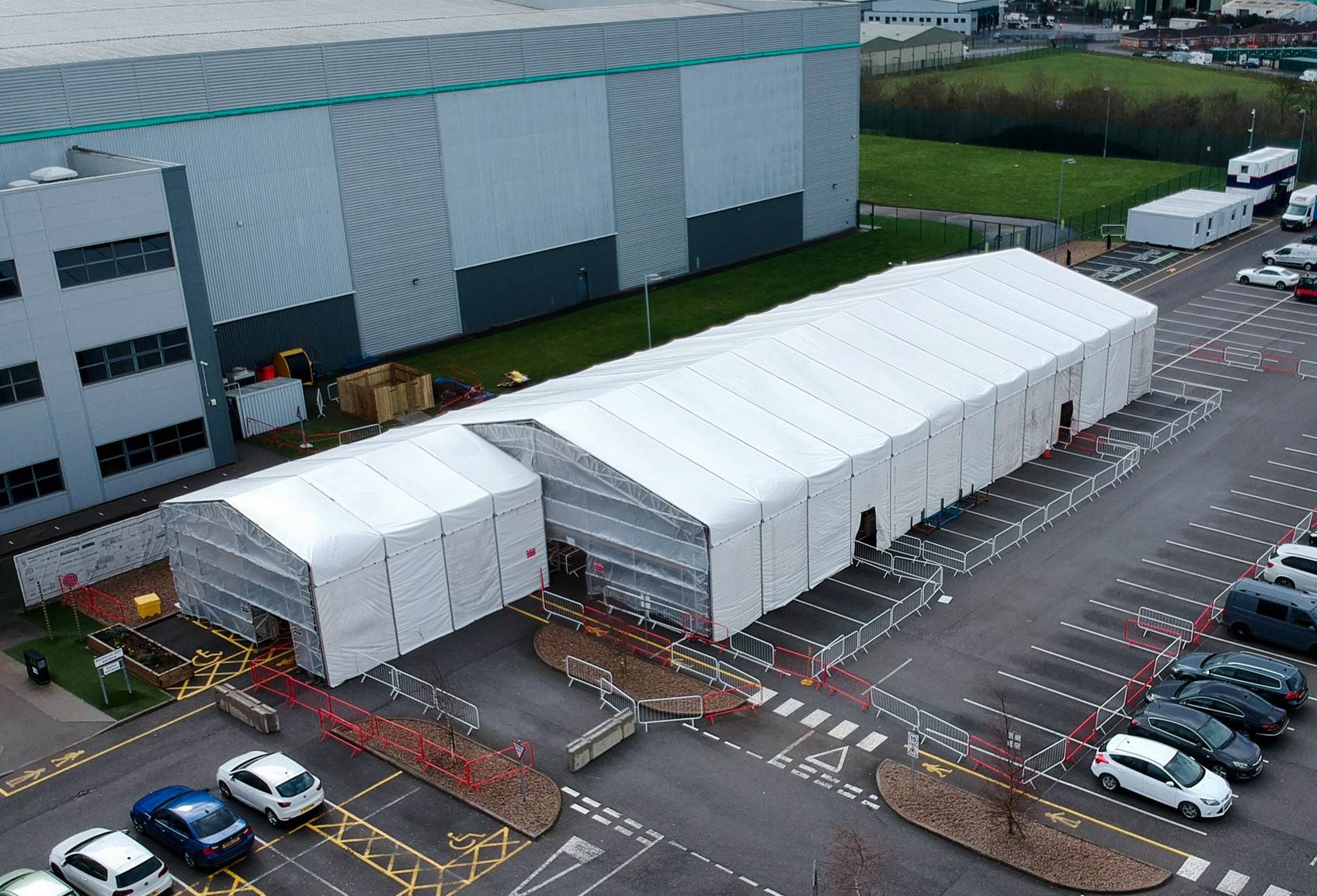 CASE STUDY TEMPORARY BUILDING: NEWARK
Delivering safe systems of work and reducing risk are inherent to every project undertaken by UK System Scaffold Hire. Now one of the company's latest projects is also helping to deliver precisely those benefits every day to over 4,000 workers at Dixons Carphone Distribution Centre in Newark.
UK System Scaffold Hire completed a massive 800m2 temporary building at Dixons Carphone's Distribution Centre in Newark. The building provides a covered environment to enable the company to undertake regular COVID-19 testing on more than 4,000 staff who work at the centre.
Like many large employers, Dixons Carphone had a very short time frame to implement the testing in order to ensure the wellbeing of staff and to ensure that the effect on business would be minimised. The 800m2 temporary building enables social distancing to be maintained while tests are conducted and ensures that staff are protected from winter weather.
The HAKITEC Temporary Building provided the ideal solution: There was no need for civil engineering base works and the product is even designed to quickly overcome problems such as uneven or sloping sites.
UKSSH provided the initial concept for the building which was then designed and built by the client – and because UKSSH has one of the largest stocks of Haki in the UK, it could guarantee that they would meet the strict time scales for the project.